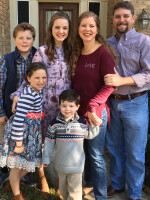 Rob Holster
Senior Pastor
E-Mail:

Rob joined the staff as Senior Pastor in February of 2015. Previously he had served as Senior Pastor of Tri-City Baptist Church in Myrtle Creek, Oregon, and prior to that he was a youth pastor in Spring, Texas. He is a native Texan, born in San Antonio, but spent most of his life in the Houston area. Rob attended Texas A&M (Gig 'em!) and spent nine years in the IT business.
He sensed a call to ministry in the midst of working and raising a family, so he started taking classes at Dallas Theological Seminary. After much prayer and discussion with his wife, he decided to take the leap and enter full-time ministry. So he quit his job and became a youth pastor. He finished with a ThM from DTS in May 2013. God then led him to Oregon, and now back to Texas. He is driven by a desire to teach God's Word, love people, and make disciples. He is currently loving Fredericksburg with his wife, Michelle, and four children: Sydney, Micah, Annabelle, and Peter.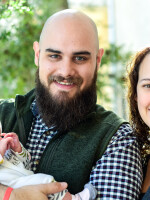 Daniel grew up in New Braunfels, TX and Colorado Springs, CO before pursuing his bachelor's degree in Biblical Studies at The College of Biblical Studies in Houston, TX, serving in various ministries throughout his undergraduate work. In 2016, He began his Masters in Christian Education at Dallas Theological Seminary and hopes to graduate in late 2020. He married to his wife Mary and they have a little girl.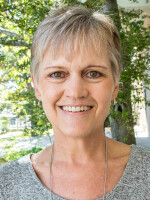 Carol Hartmann
Office Administrator
E-Mail:

Carol has been our Office Administrator for over 30 years. She and her husband have been locals in Fredericksburg for most of their lives.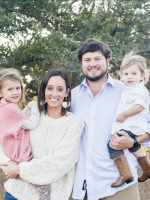 Allie Frazier
Children's Director
E-Mail:

Allie grew up in Houston, Texas before moving with her family to Fredericksburg in 2019. She previously worked for Memorial Drive Presbyterian Church in Houston, where she was the Assistant Director of the Pre-School and actively involved in the church. She is married to her husband Brent, and they have a daughter, Annaleigh and a son, Ford.