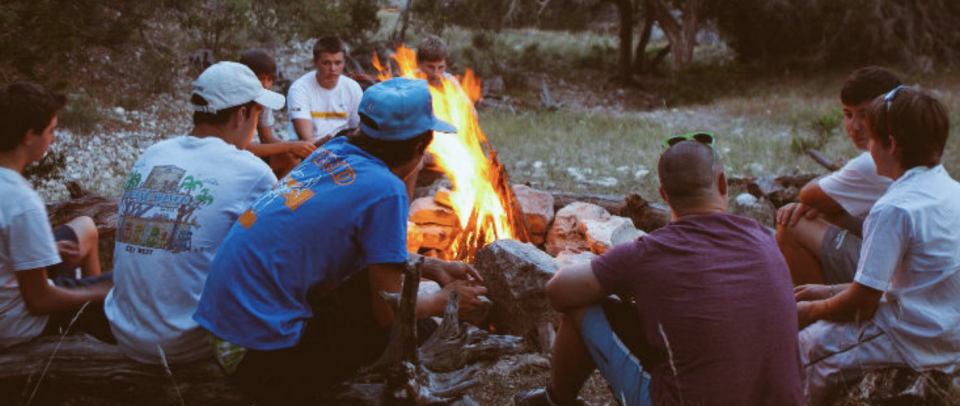 Saturday, July 29, 2017, 12:00 AM - Wednesday, August 02, 2017, 12:00 AM
*Note From Camp Eagle Staff*
Some of the key things that we do at camp is:
- Challenging campers through outdoor adventure.
- Personalized schedules and counselors.
- Every second of camp is intentional (even the way we do our meals "Family Style")
- Experiential learning: We want the campers to be able walk through the scripture and for it to be able to come to life for them. E.g last summer we built a full size temple (60 x 20) and had 3000 fake bricks scattered on the ground and the campers came back to jerusalem and rebuilt the temple.
- Team building: We want your church to be able to come away from the week equipped, empowered and encouraged to make a change for Christ in their community back in Fredericksburg.
- Curriculum: We are in year 5 of going through the Bible in 7 years. This summer we will be going through the Gospels and our theme for the summer is 'EAT.'
EAT:
"In this age of instant gratification the world is at our finger tips. Everyone is hungry for something. We are hungry for relationships, money, possessions, power and purpose. What we need is Jesus. He says "eat of me and you will never go hungry again." This summer we are focusing on the bread of life! We want every camper to stop for a week, turn off their social media and feast, consume and binge on the true food and drink the true drink (Jn 6:55)! For one week, we will take a journey and study the life of Jesus from start to finish. We will sustain ourselves with the hope and significance His sacrifice offers us! We pray that every camper from every youth group will know and understand the life, teachings and the calling from Jesus on their life, and that will drastically change everything for them, their youth group and their community. We have faith that the true food and drink will satisfy, reviving individual lives for the benefit of the body of Christ!"
It's a summer focused entirely on Jesus–the Bread of Life, the One who sustains, the One who gives life, the One who abandoned all so that we might dine for eternity with the King.
Summer 2017 we will feast upon the Truth we encounter as we learn more about who Christ is, what He has done and what He will do.
Topics:
Eat of His hope/ significance
Eat of His calling/ early years.
Eat of His power and authority.
Eat of His sacrifice.
Eat

of His divinity and commission