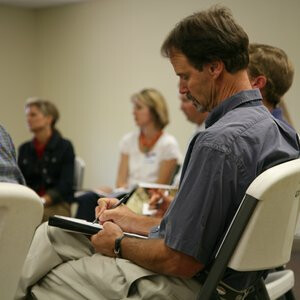 The adult ministry exists to draw us together to be servants of Christ, our homes, our jobs, our community, and our church. We strive to be continually growing in our relationship with Christ through prayer, studying His word, fellowship, and service.
Pastor's Class
Taught by John Hierholzer
Location - Portable 4
Major Bible Doctrine Class
This class is a survey of major Bible doctrine
Taught by Mark Duncan
Location - Portable 1
Life Together Community Class
Discussion based community class
Facilitated by a panel of HCC families
Location - Portable 5
Small Groups are a great way to grow in faith, practicing accountability and becoming stronger disciples for Christ.