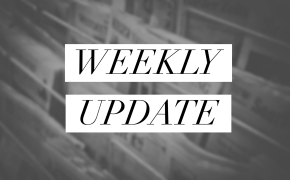 Hello Church,
Just wanted to remind everyone that we will be meeting in-person again Sunday morning at the chapel on Crabapple--otherwise known as Hill Country Church. However, it will not be a typical service thanks to COVID-19 (details below). Just like last week, some will attend and some will choose to stay home. That's ok because we are live streaming the service as well--still working on the link. I'll send it whenever it's set up, or you can always go to our website: hccfbg.org and click on the live stream link.
We love our people and we are doing what we can to create a safe environment. Out of that love we are asking anyone who is even slightly sick (or someone in your household) to stay at home. We also strongly encourage those who are in the at-risk group to continue watching the live stream service and not attend in person. This would include those who are 65 or older; those with chronic lung disease; moderate to severe asthma; chronic heart disease; severe obesity; diabetes; chronic kidney disease undergoing dialysis; liver disease; or weakened immune system.
Thinking of attending? Here's what to expect:
Social Distancing—Every other row of the sanctuary has been closed and we ask that each family unit would sit six feet from the next. The Service will be live-streamed into the newly opened Hierholzer Hall. Seating will be available there—again—six feet apart. Deacons will serve as ushers to help you get into your seats, as well as when you exit—you will be dismissed in small groups or rows. I know you will want to greet people and hug and shake hands, etc, but please love your neighbor by staying six feet apart.
Masks—Masks are not required, but they are encouraged. We ask that you would be loving and understanding of those who wear masks and those who don't. Each person views this differently, yet each probably has a good reason behind their decision.
Hand Sanitizer—Will be available upon entering the Sanctuary and Hierholzer Hall. We encourage you to make use of it—or bring your own.
Communion—There will be no communion offered this Sunday, and we have a tentative plan to begin soon.
Bulletins—Will be available on a table as you enter the church.
Children, Youth, and Sunday School—There will be no children's classes, youth group meeting, or Sunday School classes—at least for a while. We'll have more info on when they will begin at a later date.
We will make every effort to create a safe environment, including the facility-wide use of a disinfectant that stays active on all surfaces for 30 days. Doors will be propped open and frequently touched surfaces will be wiped down periodically. We have taken the Governor's recommended steps to provide a safe environment and we are going to trust in God—above all—and lean on His Wisdom.
If you feel uneasy about attending Sunday, that's ok. No judging here. We would love for you to worship the Lord with us in unity. Live streaming will be available should you choose to be at home or we look forward to seeing you here this Sunday and more to come!
Attached is a copy of this week's bulletin and prayer list. Let us know how we can pray for you or if you have a need or an edit to the prayer list.

Blessings,
Pastor Rob, on behalf of the Elders and Deacons of Hill Country Church