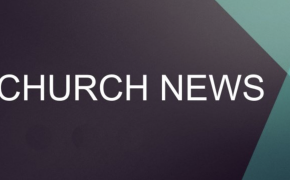 Church Family,
Once again we will be live streaming the service Sunday at 9:30am. You are also invited to attend in person, with some precautions (see below). We're going to continue to unpack 1John and go back to the basics of the authentic Christian life. Last week we talked about loving one another in this family we call the church, and we'll continue with that theme as we see how the members of this family grow with one another in grace and love. We'll take a look at spiritual maturity and what that means. So join us at 9:30 Sunday in person or online:
Alternatively, you can go to our website: hccfbg.org and click on the live stream link in the middle of the page. Or you can go to youtube.com and search "Hill Country Church Fredericksburg" and find our channel. All of our services, including the upcoming live stream, can be found there.
If you do decide to attend in-person, there are some precautions we must take to protect our congregation:
Masks—I'm asking that everyone would please wear a mask as they enter and exit the building. If you'd like to take it off once you are seated and distanced from others, that is up to you. This is in keeping with Governor Abbott's executive order and our local ordinance. It's not required for churches, but highly encouraged.

Social Distancing—seating in every other row, family units six feet apart, adequate spacing in Hierholzer Hall (service will be streamed there as well)

Hand Sanitizer—available in the foyer as you enter or exit

Communion—we will be sharing the Lord's Supper together again, using the pre-packaged wafer/juice sets. If you are watching at home we invite you to join with us as we remember the Lord's sacrifice.

No childcare, children's classes, youth classes, or adult Sunday School.
***Please, if you have a fever or are feeling ill, or have been exposed to anyone with symptoms, please stay home and enjoy the live stream service.
***Due to the increased caseload in our area, we're recommending those who are at-risk remain at home and enjoy the live stream. (At-risk would include those who are over 65; chronic lung disease; asthma; chronic heart disease; severe obesity; diabetes; chronic kidney disease undergoing dialysis; liver disease; weakened immune system)
We love you and want to keep you healthy! If you stay home, please don't feel like you are neglecting the admonition to gather together with the saints. For we are still going to be gathered together—albeit virtually—to worship God as one body of unified believers. You are loved and part of our family no matter what you decide.

Blessings to you!
Pastor Rob