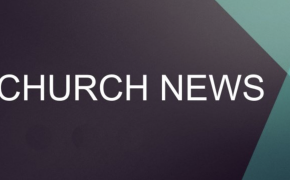 Church Family,
Just wanted to send out a quick invitation to our church service this Sunday. We will be meeting in person AND live streaming. Here is the link:
https://www.youtube.com/watch?v=fAh34VOtkcI
We'd love to see you in person! The Deacons and several others have worked very hard to make sure Sunday mornings are as safe as possible. To maintain that safety, we continue to encourage those who are at-risk or who are sick to please stay home and enjoy the live stream.
In addition, here's a quick rundown of what to expect if you attend:
Social Distancing--seating in every other row, family units six feet apart, adequate spacing in Hierholzer Hall (service will be live streamed)
Hand Sanitizer--available in the foyer as you enter or exit
Masks--not required
Communion--we will not share the Lord's Supper this week. We are targeting next week to begin again.
No childcare, children's classes, youth classes, or adult Sunday School.
Let us know how we can pray for you!
Blessings,
Pastor Rob