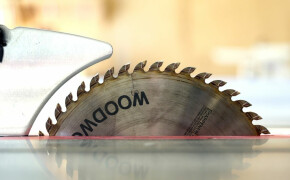 As the work on our church building project continues, we will periodically be adding updates to keep you informed of the progress.
Church Building Project Update 6/11/2019
There have been a few changes to the scope of the work due to unforeseen needs or hidden issues. For example, we are adding a child-size toilet and vanity in the toddler room for help with those "potty-training" needs when there are only a couple of adult workers. Additionally, the windows in the wall facing the portables are being reduced in size and number due to diagonal steel structural cables that were behind the framed sheetrock walls in those rooms. This is part of the fun of remodeling! We are also victims of the trade tariffs with China and the steel beams and posts we need for the fellowship hall ceiling and wall framing are delayed in their delivery. This, however, shall be resolved soon. I will keep our church family updated as significant or noticeable change takes place.
Contributed by John Akin
Jimmy Brooks, the job superintendent, provided the following information:
As of June 11th, the underground piping for the fire sprinkler has been installed and the street remains to be patched. The pads for the concrete foundations are complete and Wednesday, June 12th the underground plumbing for the bathrooms should be installed followed immediately by forming up and pouring of the bathroom and storage room concrete slabs. Once the slabs are in place the walls will be framed. The flooring for the fellowship hall has been selected and tile selections are underway.
End of Update for the week of June 11, 2019